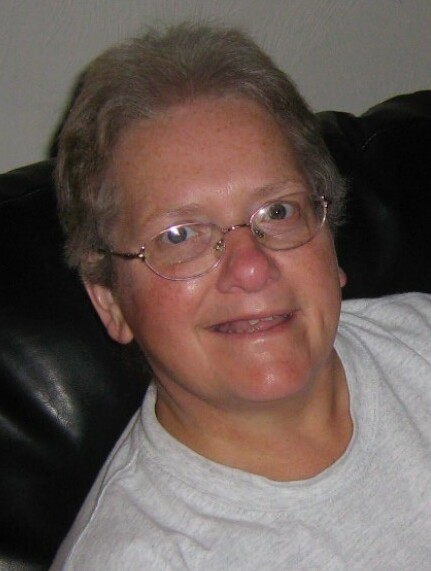 Bernice Welton
It is with heavy hearts that the family of Bernice Marguerite Welton announce her passing at the Saint John Regional Hospital on January 18, 2023 at the age of 72.
Born in Black's Harbour on August 13, 1950; she was the daughter of the late Donald Welton and Helen (Schubert) Goodine.
Bernice had three loves in her life: her love and faith in God, the love she had for her children and grandchildren and of course her love of walking. No matter what was going on in her life, she was always happy and positive and was known for her beaming and contagious smile.
She also enjoyed tapping her foot along to any country song and she never met a long drive she didn't like. She took pride in her work with the CNIB and doing homecare and was very proud of the fact that she learned and still used ASL.
Bernice never forgot a special date, you were always guaranteed to at least get a phone call on every anniversary or birthday and when she sent you a letter or note in the mail, you could bet that there was an extra blank page included incase you wanted to write her back. Her letters were always held dearly; especially because of her beautiful penmanship.
She will live on in the hearts of her stepmother, Leta (Fairweather) Welton; her children: Kelly Fairweather of Edmonton, AB and Nancy Fairweather and Lisa Fairweather of Sussex; her brother, Larry Welton and his wife Maxine of Lower Apohaqui and her sister, Donna Welton of Sussex; her grandchildren: Mark and Lillian Cooper; as well as several nieces and nephews.
Arrangements have been entrusted to the compassionate care of Wallace Funeral Home, 34 Sunnyside Drive, Sussex, (506-433-1176) from where a Celebration of Bernice's life will be held on Tuesday, January 24, 2023 at 1:00pm.
Donations made to the Heart and Stroke Foundation would be appreciated by the family. Condolences to the family and donations may be made through WallaceFuneralHome.com