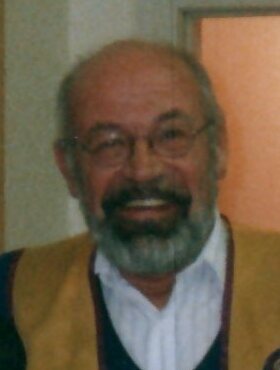 Peter Blakeney
Mr. Dino Hans "Peter" Blakeney was born in Querfurt, Germany on July 17, 1947; he was the son of George Nieslony and Felicitaz (Winkler) Blakeney.
Peter worked for the Town of Sussex for 32 years in charge of Public Works and Building Inspection, a proud active member of the Sussex Lions Club and the treasurer of the men's group at the St. John's United Church. He was very proud to be part of this community and will be dearly missed.
He will live on in the hearts of his loving wife of 53 years, Georgina (Dean) Blakeney; their sons: Peter Blakeney and his wife Christine Schöffler of Vienna, Austria and Geoff Blakeney and his wife Mi Young Blakeney of Langley, BC; his brother, Boris Nieslony of Germany; his half sisters: Diane Blakeney, Lee Blakeney, and Sylvia Blakeney; his grandchildren: Soobin Ihn and Seongbin Ihn; as well as several nieces and nephews.
Peter Blakeney passed away at the Sussex Health Centre on February 15, 2023 at the age of 75.
Along with his parents, he is predeceased by his sister, Sybille Hahn; his half sister, Peggy Burns and his brother, Olaf Nieslony.
Arrangements have been entrusted to Wallace Funeral Home, 34 Sunnyside Drive, Sussex, NB (506-433-1176). A celebration of Peter's life will be held from the St. John's United Church in the spring.
Personal condolences to the family and donations may be made through wallacefuneralhome.com