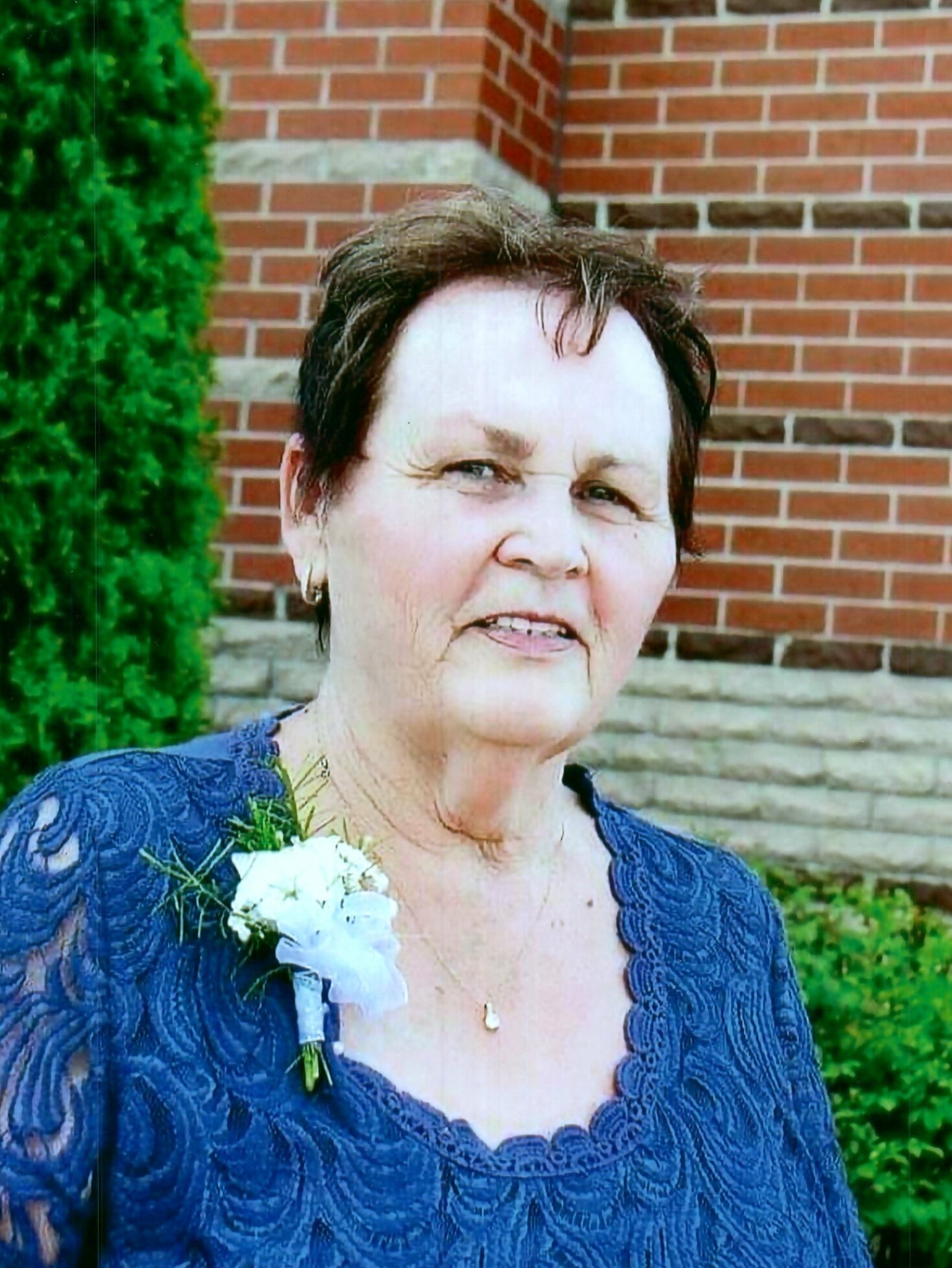 Barbara Ruth Williams
It is with heavy hearts that the family of Barbara Ruth Williams announce her passing on April 30, 2023 at the age of 76.
Born on March 10, 1947 in Saint John, NB; she was the daughter of the late Sherman and Helen (Cunningham) St. Germain.
Barb was a master of the yarn; whether it was knitting or crocheting, she loved every moment. At one point no one would be surprised if everyone in town had a sweater made with Barb's love and talented hands. She was the epitome of a good cook. She could create a full meal from a bare fridge and her homemade bread could have won awards.
She was a kind-hearted and loving woman – who loved without question and without hesitation. She was so proud of all of her children and grandchildren and loved anytime spent with them. She will be deeply missed.
She will live on in the hearts of her loving husband of 57 years, Francis; her children: Sheri Williams of Apohaqui, Kevin Williams and his wife Nancy of Apohaqui, Randy Williams and his wife Lori of Apohaqui and Sherman St. Germain and his wife Amy of Hampton; her sister, Sherry Sharp and David of Roachville; her grandchildren: Amanda, Justin (Chelsey), Randy (Jenna), Laura (Matt Berube), Noah (Emma) and Brady (Madalyn); her great grandchildren: Shawn, Richard, Theo, Olivia, Payton and Keaton; as well as several extended family members.
Arrangements have been entrusted to the compassionate care of Wallace Funeral Home, 34 Sunnyside Drive, Sussex, (506-433-1176) where visitation will be held on Tuesday, May 2, 2023 from 5-8pm. At the request of the family no public Celebration of Life will be held.
Donations in memory of Barb may be made to the Diabetic Association, Alzheimer's Society, Arthritis Foundation or a charity of the donor's choice. Condolences to the family and donations may be made through WallaceFuneralHome.com