506-433-1176 info@wallacefuneralhome.com Sussex NB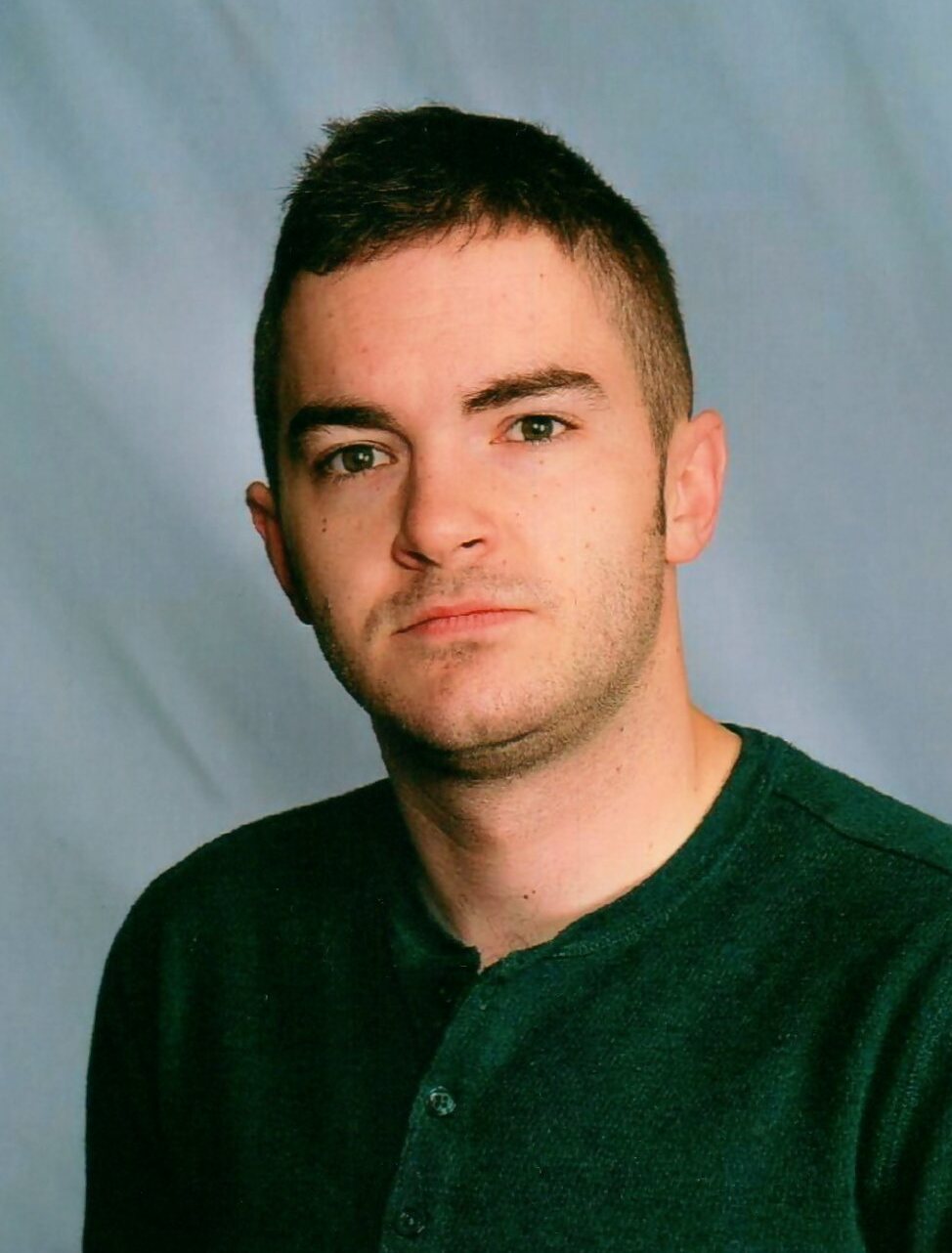 Olesen Visitation
1:00 pm - 3:00 pm
Saturday, March 12, 2022
Wallace Community Chapel
34 Sunnyside Dr.
Sussex, New Brunswick, Canada
Get Directions
McFarlane Visitation
6:00 pm - 8:00 pm
Saturday, March 12, 2022
Wallace Community Chapel
34 Sunnyside Dr.
Sussex, New Brunswick, Canada
Get Directions

Obituary of Nikolaus Dane McFarlane
It is with breaking hearts that we announce the passing of our sweet son, Nikolaus Dane McFarlane on February 24, 2022 at his new home in Jasper, Alberta.
Nik was born on September 16, 1992 in Sussex, NB to Charlene Olesen and Stephen McFarlane.
Nik moved to Alberta 12 years ago to live and work. He made many friends and went on every adventure offered. He struggled with daily pain from his muscular dystrophy but never once complained. He was an inspiration to all who knew him. Nik pushed himself to do the things he loved never letting his condition get the best of him. He loved hiking in the woods and being in the mountains and the company of his friends. He also loved the beach, camping and fishing, playing cards and pranks and family dinners.
Left behind are his parents: Charlene Olesen and Stephen McFarlane (Cindy); his true love and daughter, Maggie that he loved so deeply; his sister, Casey; his grandma, Darlene McFarlane; his aunts and uncles: Debbie Marks and her husband Blair, Raylene Olesen, Tara Olesen and her husband Bobby Crowe, Denise Brown and her husband David, Eldon McFarlane and his wife Dianne, Betty Murray and her husband Brian, Effie Thorne and her husband Phillip, Dawn Adair and her husband Paul, Sheryle McFarlane and George, Kenny McFarlane and his wife Darlene and Carol Stewart; his cousins: Kristen Hicks, Jessica Marks, Becky Trites, Courtney and Julia Crowe, Josh and Tyler Olesen, Jensen Brown, Andrew McFarlane, Connor McFarlane, Shaun and Trevor Murray, Denise and Jodi McFarlane, Brad, Kim and Jeff Smith, Kevin and Chelsea McFarlane, David and Michael Adair and Chris and Mark McFarlane; his Godson, Dane Powell; his Alberta family: Maggie's mom, Quaija Gould (Alex Holmes); Maggie's aunt, Vallyn Gould; Maggie's grandparents: Heather Smith and Randy Gould and Maggie's little cousin, Nevaeh Gosling Gould; his African family: Hannah, Ben, Lydia and Mikael and by his special friends, Dallas and Summer House.
Nik is predeceased by his Papa Nelson and Papa Gerald; his uncles: Russell and Murray McFarlane and Greg Adair; by his Godmother, Sheila Wells and by his cousins: Shannon, Jamie and Leonard.
Arrangements have been entrusted to Wallace Funeral Home, 34 Sunnyside Drive, Sussex, NB (506-433-1176). The Olesen family will receive family and friends on Saturday, March 12, 2022 from 1-3pm. The McFarlane family will receive family and friends on Saturday, March 12, 2022 from 6-8pm.
Donations may be made to Shriners Hospital, Muscular Dystrophy Association, IWK or to the charity of the donor's choice. Condolences to the family and donations may be made through WallaceFuneralHome.com.
The Honorary Pallbearers are: Marc Michaud, Andrew McFarlane, Connor McFarlane, Carl Seeley, Blair Marks, Josh Olesen, Robert Crowe, Brock Jorgensen, Sheryle McFarlane and Shaun Meehan.
Special Eulogy Written By Nik's Mom, Charlene
Nik was born in Sussex, NB on September 16, 1992. He was the best baby and the first boy on the Olesen side.
He was always happy and funny. He loved to joke and pull the best pranks. One April Fool's Day he tapped the sprayer nozzle turning on the faucet, soaking his unsuspecting mother and doubling over with laughter.
In 1997, he got his sister, Casey and became the Big Brother although he wanted a boy, he loved her just the same.
Nik loved to laugh and valued every friendship he made near and far.
He was born an old soul and loved spending time with his elders, soaking up stories and making memories. He was the best at keeping in touch.
He loved adventure and could often be found on the ATV, fishing, camping, hiking, hunting for birds and later for girls.
At the age of five he started having difficulty walking. This led to a year-long search before getting a diagnosis of CMT type 5 - a rare form of muscular dystrophy. You underwent several surgeries at the Shriners Hospital in Montreal, where he spent his 7th birthday. He endured daily pain, never once complaining. He was an inspiration to all who knew him, showing courageous determination to do whatever his buddies were doing.
He collected friends like nobody else I know. His sense of humor and easy smile would draw you in. He has had a life full of adventure and love - packing a lot into a short life. He worked hard and played harder.
As a teenager he could be seen as Infamous black Jedi packed full of friends, he would always give you a ride and love to cruise. On the last day of school break 12, I received a call from the principal says it's Regional High summoning me to the office. At one end of the conference table set my son along with some alcohol confiscated from the old black Jetta in the school parking lot. It had been turned into a bar and although Nick was not intoxicated, he was taking the fall for his friends.
After graduation he headed west to Alberta to seek work. He studied to become a parts technician working for Calfrac and Harley-Davidson in Calgary and Grand Prairie. Most recently he was working in Jasper at the Athabasca Hotel.
He became a father on February 11, 2018, when his daughter Magdalen was born. She was such a blessing for him, and he was a natural father from the start.
He loved that little girl with his heart and soul, and it makes me sad she will grow up without him. He lives on in her and I am grateful for that.
So many memories to fill us up and lift us when we are down. You my son were one of my greatest blessings and I'm always proud to be your mom. You always said, " you have to play the hand you're dealt" and you did that was courage, determination and amazing grace.

This will be the most difficult day of our lives, but I know you're without pain and at peace. This is all I could ask for and I feel you with us! I am truly "jealous of the angels around the throne tonight."
Share Your Memory of
Nikolaus