506-433-1176 info@wallacefuneralhome.com Sussex NB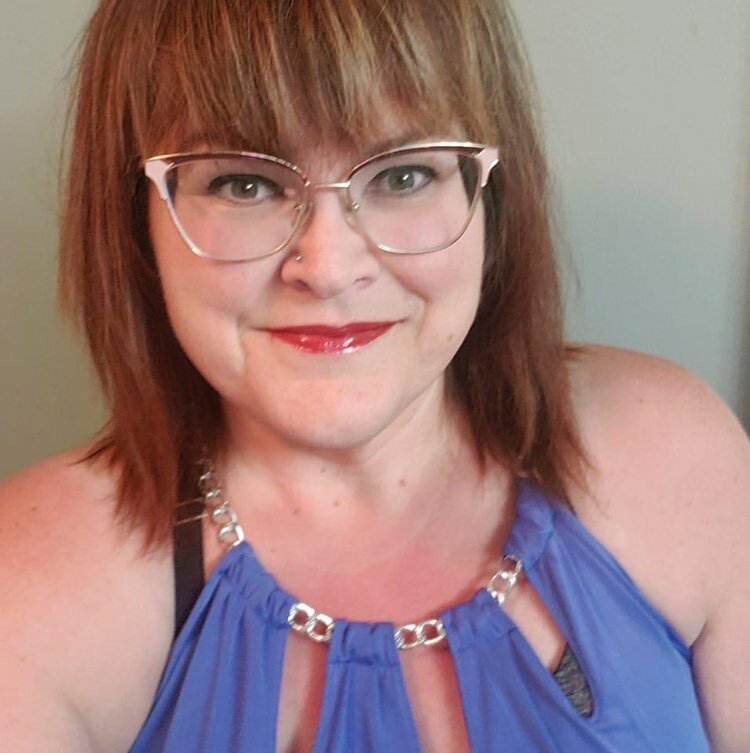 Obituary of Lori Anne Walsh
It is with deep love and heavy hearts that the family of Lori Anne (Mallory) Walsh announce her sudden passing on December 9, 2022 at the age of 48.
Lori was born in Saint John on May 15, 1974; she was the daughter of Brian and Patricia (Clark) Mallory.
Lori started school at Forrest Hills School, where she was until grade 3 when her family moved to Waterford and she transferred to Sussex Corner School. She graduated from Sussex High School in 1992 and went on to work for Eds Sub. She then worked for the local Dairy Queen for 28 years where she made many friends with so many people. She cherished her time working for Tom Wry, whom she loved and respected whole heartedly. She loved hosting Karaoke at Uncle G's until it closed.
She went to work for Cobblers Lane as their new baker and she just loved it. She was so creative and it shone through everything she would make and all the cakes she decorated.
On August 5, 2000, Lori married James Patrick Walsh, together they would build a family and celebrate 22 years. The best day of her life was the day that they adopted Aiden and could hold him in her arms – her smile was so big and she was bursting with great pride. She was fiercely protective of her boy and could talk about him for hours.
Lori was the epitome of a kind soul, an indulgent heart and a disciplined mind — the most precious person in the lives of her family and dearest friends. She had a contagious smile that you could not help but fall in love with and she made sure every path she crossed felt seen and loved. Her laugh made others feel happy at their core.
She was truly extraordinary. A force to be reckoned with if you crossed her, but she loved just as fiercely - life could be all kinds of chaos, but she never wore it on her face; she would steer her focus towards the lighter side of things and taught all those in her life to do the same. "There is always more in life to be thankful for than there is to complain about,". She made sure she always treated others as though they were precious. Hers was a life that shined brightly just so the paths of others could be illuminated. Hers was also a life that exemplified brilliance in every capacity.
With matters that had to do with all-things-life, she was an exceptional juggler. She ate, slept and breathed her family and her deep and pure love for them. All while living for her job and her many, many friends. She gave of her self constantly, even on days where there wasn't much left to give – having already gave all she could, she would always find more. Lori was filled with tenacity, compassion and selflessness and made all those in her path strive for greatness. She was always the loved one who would see in others what they could not see for themselves. She was a cheerleader for all and a lover of life.
Lori had a favorite saying: "There isn't any sense in going to town, if you can't turn at least a few heads. She was always classy, beautiful and could light up the darkest room and of course, we all know she loved her bling.
Lori's memory is etched on the hearts of all those who must face this world without her.
She has left behind her husband, Pat and the very pride of her existence, Aiden; her parents: Brian and Patsy Mallory; her sister, Kari Mallory; her father-in-law, Mike Walsh and his wife Barb; her sisters-in-law: Tammy Hourihan and her husband Darren and Tracy McLaughlin and her husband Jimmy; her brothers-in-law: Bruce Levesque and Jeff Walsh; her aunts: Susan Morrison and her husband Paul, Carolyn Marr-Mallory and Jean Ramsay; her uncles:, Lloyd Mallory, Len Clark and his wife Caroline, Bert Clark and his wife Shaye and Fred Clark and his wife Lynn; as well as several extended family members and many friends.
She is predeceased by her maternal grandparents: Letitia and Leonard Clark; her paternal grandparents: Lloyd and Dorothy Mallory; her uncles: Ron Mallory, Gerry Clark; her aunts: Janet Mallory and Audrey Dalling and by her mother-in-law: Ferne Doyle.
Arrangements have been entrusted to the care of Wallace Funeral Home, 34 Sunnyside Drive, Sussex (506) 433-1176 from where visitation will be held on Friday, December 16, 2022 from 1-3 and 6-8PM. The Celebration of Lori's life will be held from Wallace Community Chapel on Saturday, December 17, 2022 at 2:00PM.
Memorial donations in memory of Lori, may be made to the Living Memorial. Personal condolences to the family and donations may be made through wallacefuneralhome.com
Share Your Memory of
Lori